This post is in partnership with Powell & Mahoney Craft Cocktail Mixers, but opinions are 100% my own.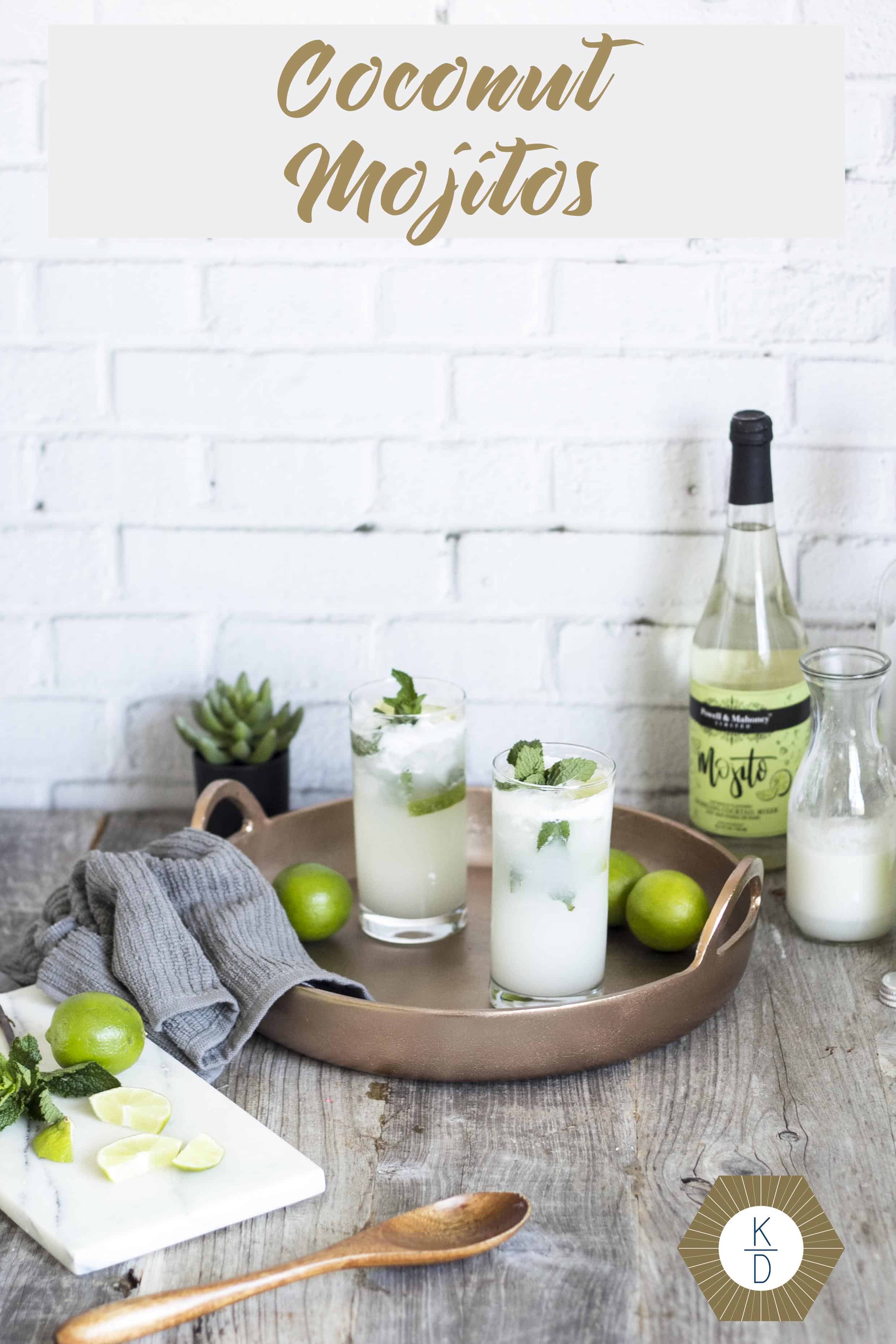 Last February, I went on an awesome girls' trip to Miami. It was so fun to be transported from cool, dreary weather to the beautiful, warm beaches of South Florida. We stayed right on Miami Beach in a condo overlooking the gorgeous blue water.
We spent a lot of time on the beach, but we also took some time to visit fun tourist destinations such as South Beach, Little Havana and Millionaire's Row. In all of these places, we sampled local fare and of course, enjoyed a few cocktails.
By far, my favorite cocktail in Miami was the Mojito. The Mojito is well-known for originating in Cuba and for being one of the favorite drinks of Ernest Hemingway. I sampled plain Mojitos, strawberry Mojitos and the best of all, Coconut Mojitos.
I decided to re-create the coconut version of this iconic South Florida drink using Powell & Mahoney Craft Cocktail Mixers' Sparkling Mojito Mixer. Not only is this mixer zippy and enticing, but it makes creating your own Mojitos so easy! If you can't get fresh mint and lime, no worries because this mixer is packed with the flavor of both. Want to go the extra mile and add the fresh ingredients? Then you get a true bonus.
I started this round of Coconut Mojitos by making a coconut simple syrup, which is just a traditional simple syrup with canned coconut milk added in. I used equal parts sugar, water and coconut milk.
To make each cocktail, I muddled a little fresh mint and lime in a tall glass. Then, I poured in equal parts of the simple syrup and rum. Next, I topped it off with 4 ounces of Powell & Mahoney Craft Cocktail Mixers' Sparkling Mojito Mixer.
The mixer provides the perfect fizzy goodness that Mojitos are known for and the coconut syrup is creamy and sweet. Give this recipe a try and I bet you will be instantly transported to a tropical state of mind.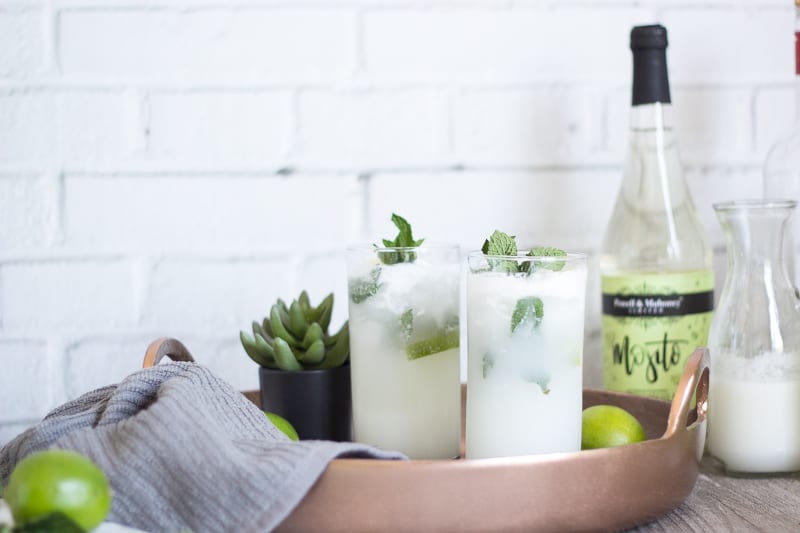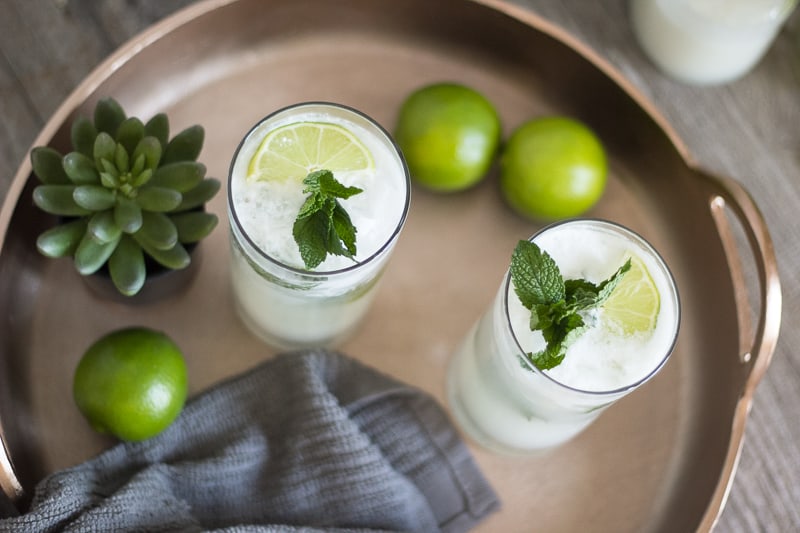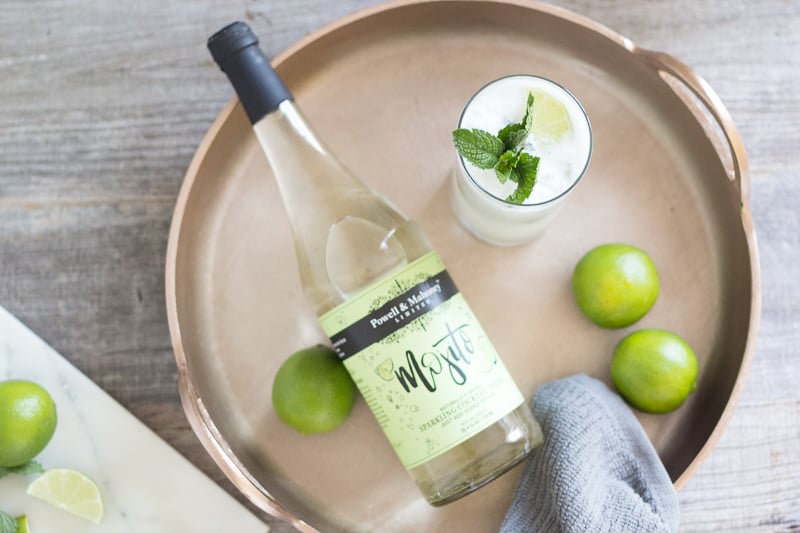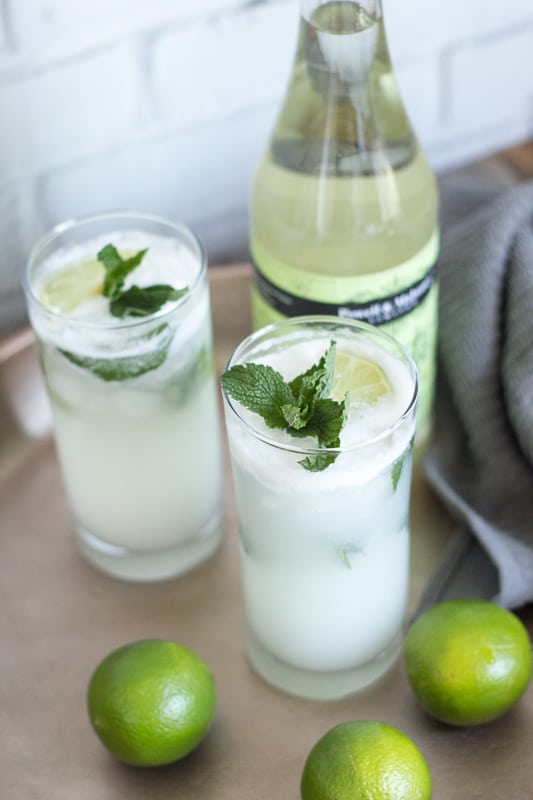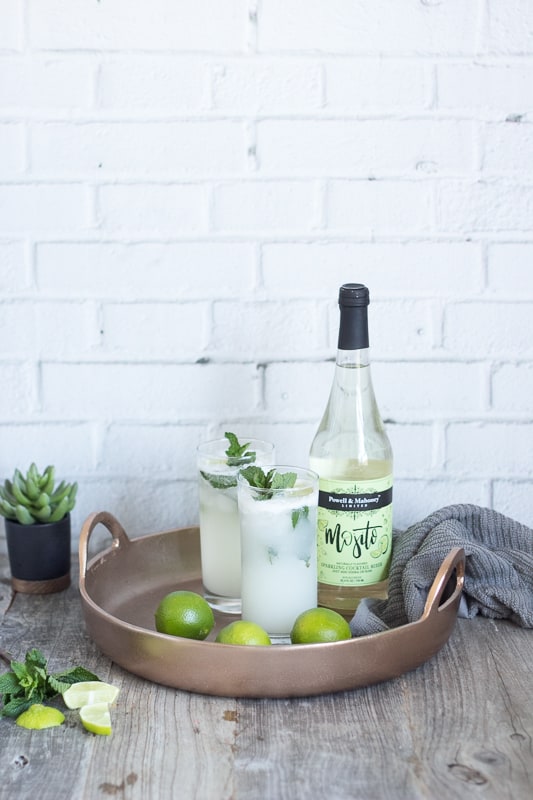 Coconut Mojitos: Entertaining with Powell & Mahoney
Ingredients
Coconut Simple Syrup

½ cup granulated sugar
½ cup water
½ cup canned coconut milk

Cocktail

Fresh mint
Lime slices
1.5 oz coconut simple syrup
1.5 oz white rum
4 ounces Powell & Mahoney Sparkling Mojito Mixer
Instructions
In a small saucepan combine sugar and water. Heat just to a boil and then simmer until sugar is dissolved. Let mixture cool for about 10 minutes. Add in coconut milk then cool to room temperature. Refrigerate until time to make your cocktails
Muddle a few mint leaves and lime slices in a tall glass.
Add in rum and coconut milk syrup, Stir well.
Fill glass with ice
Top off with mixer.
Garnish with additional lime and mint leaves
6.8
http://www.kimbroughdaniels.com/2017/03/23/coconut-mojitos-entertaining-with-powell-mahoney/